Fly Tying
Fly Tying Archives
Knots, Leader, etc.
Rod Building
Fly Tying
Nothing is more satisfying to a fly fisher than to fool a trout or other species with a fly he or she has tied.. Learning to tie your own flies adds a whole new dimension to the sport.  
We have a very active group of tiers who meet monthly to swap ideas, stories, tell lies and generally enjoy each other company. Each session features a member teaching the group a new fly, usually one to match the season or one the teacher swears will be the killer fly on the next club outing.
We love to have new members join the group. To help you get started we have fly tying vises, tools, books and materials you can borrow to test your interest before investing.
Members can call or email Jim Snodgrass for more information. His contact information is listed in the club roster in the Members Only section of this website.
Click This Month's Fly to review the fly being tied at the current month's fly tying session.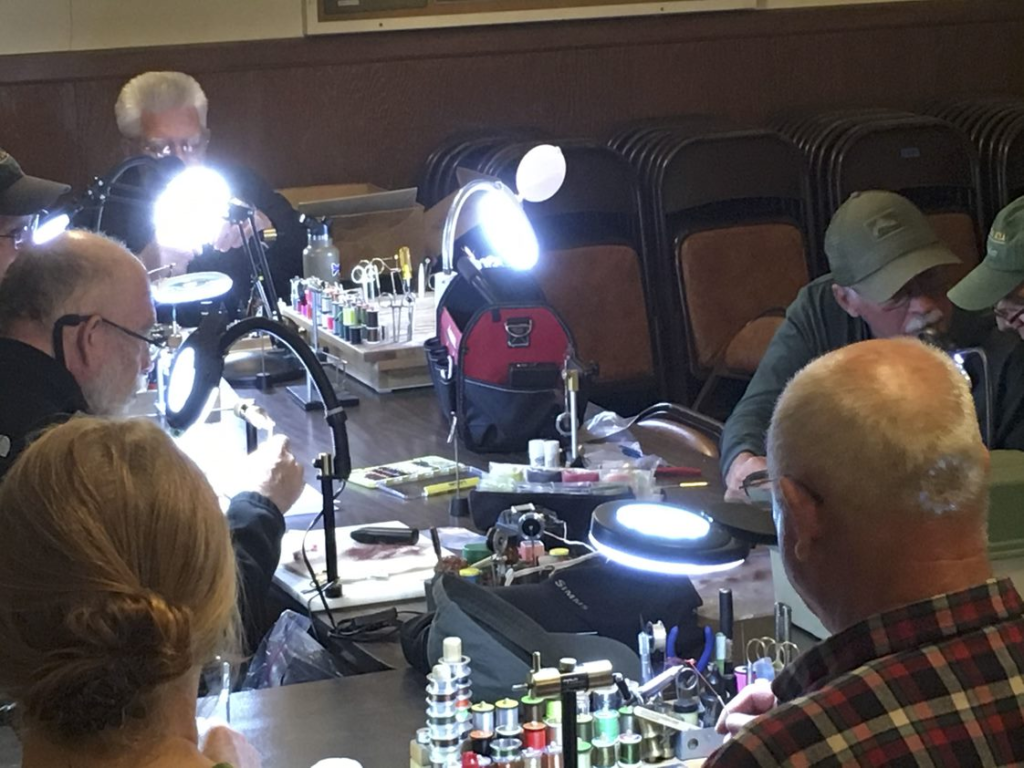 Fly Tying Archives
Knots, Leader, etc.
Rod Building
Join the club and let's fish!