We are very fortunate to have six Federation of Fly Fishing certified casting instructors in our membership. Our instructors generously volunteer their time each Spring to offer free fly casting lesson clinics to members. Beginners have an opportunity to start out learning good casting habits and our experienced members get a tune-up just before the start of fishing season. These classes alone are worth the cost of membership. Clinics are usually held on Saturdays in March at Laguna Park in San Luis Obispo.
Our instructors also offer private instruction.
Learning to cast will add
immeasurably
to enjoying your time on the water.
Here is how you may contact one of them: 
Instructor

805 – Phone Number

 City

 Email

Bernard Pieters

489 – 3085

 Arroyo Grande

bpieters84@gmail.com

 Eric Sherar

423 – 0170

 Atascadero

  esherar1@gmail.com

 Bob Hurd

550 – 9071

 Arroyo Grande

  rbrthurd@gmail.com

 Todd Tuse

904 – 5288

 Grover Beach

 trtflyfisher@charter.net

 Sally Stoner

 

 Deb Cox 

550 – 9509

 

440-4344

Halcyon

 

Arroyo Grande

  fishsal44/gmail.com

 

degrainercox@yahoo.com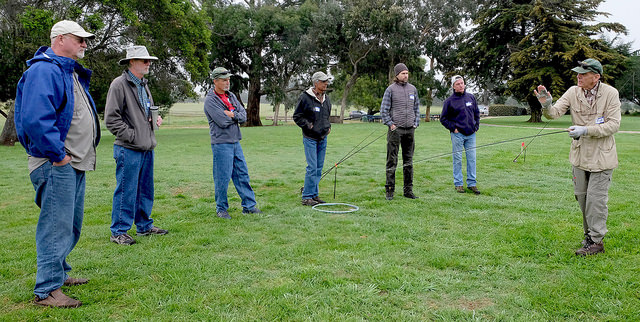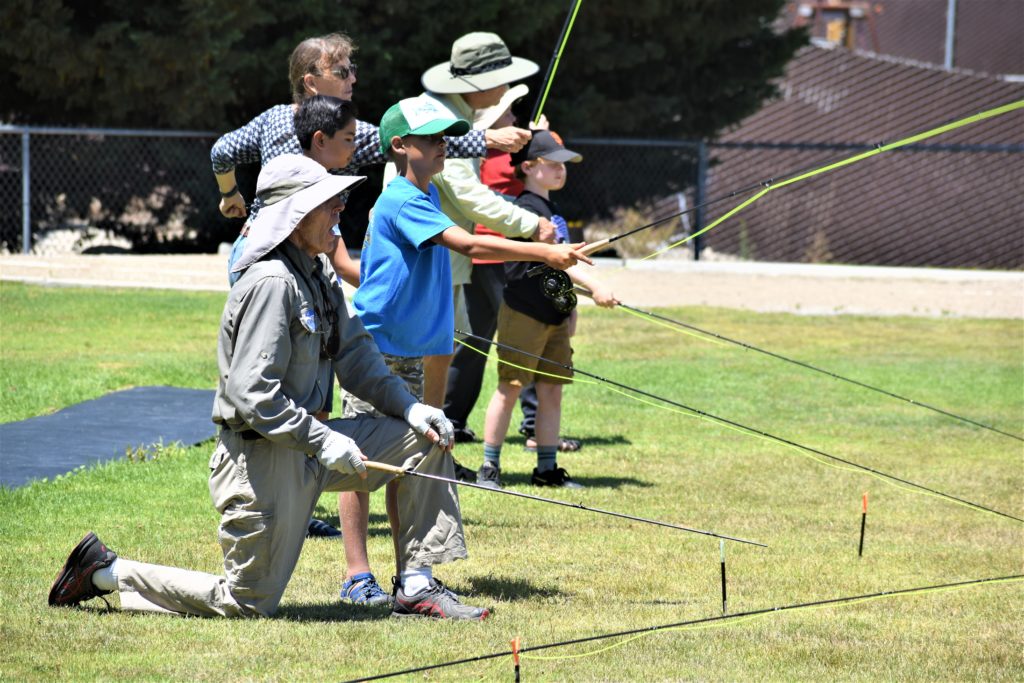 Join the club and let's fish!